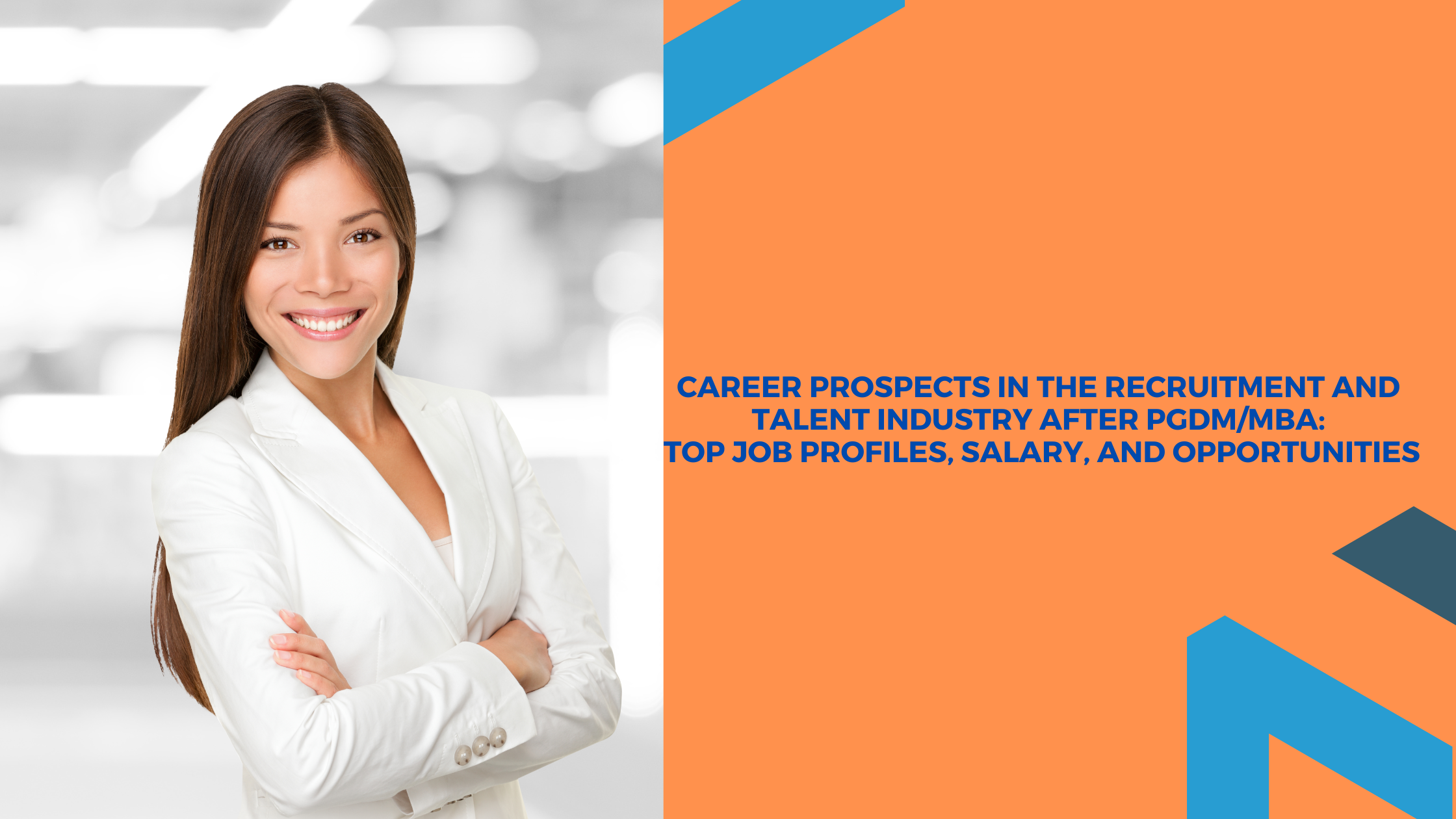 An MBA in HR colleges in ahmedabad offers an array of opportunities for those looking to make a career in the field and can open up new possibilities in the human resources field. With an MBA in HR, you'll be able to take on leadership roles in the organization and develop a career in HR that is both rewarding and successful.   Human resource management is an organization's foundation for developing qualified and knowledgeable personnel.  The formulation and implementation of excellent human resource management strategies must be prioritized more in the increasingly complex, volatile, and uncertain setting that firms now face. Organizations must find, nurture, invigorate, and keep exceptionally competent people if they are to exist.   Furthermore, this calls for highly skilled human resource specialists who are well-versed in all facets of human resource management and have a comprehensive knowledge of business, society, and governments. Within all sizes of businesses, human resource plays an essential business role. HR professionals are highly respected in all industries because they serve as a link between businesses and their employees.   PGDM students acquire a solid foundation in human resource management theory as part of their PGDM in HRM from the top management colleges in ahmedabad, interwoven with an overall business viewpoint sensitive to moral and social concerns. The first step toward a successful recruitment and talent career is acquiring an MBA or PGDM degree. Human resources combine employee management and business strategy in a lucrative career field.  
Why go for a PGDM or MBA in HR?
One of the primary specializations in management courses is HR (Human Resources), and it is a fascinating and stimulating course. The students in this two-year program gain skills and subject-matter expertise in strategic HR management and human resource development. The cultural, social, and economic aspects that affect an organization's culture and the interactions between its employees are taught to students.   A human resources manager is essential to any company or organization since they oversee and watch out for the ideal kind of men in any corporation. An MBA in HR colleges in ahmedabad is an ideal start for a career in the field of Human Resources. With an MBA, you can gain the skills and knowledge necessary to excel in the human resources field. This includes coursework in areas such as organizational behavior, labor relations, and compensation and benefits. An MBA also provides you with the opportunity to develop strong networking and communication skills. This is essential for successful HR management. You'll also be able to work with a wide range of clients and organizations, giving you the chance to network and grow your career.  
Top Job Profiles & Salaries after PGDM or MBA in Human Resource Management
  HR managers have challenging and fulfilling jobs. They must serve as a channel between the employer and the worker. While on the one hand, their roles require them to hire the best talent, on the other side, they are also responsible for the welfare and benefits of their personnel.   Additionally, they oversee the work, conduct training, and negotiate the employees' salaries and benefits. The following are some of the critical job profiles after a best management colleges in ahmedabad:  
1. HR Generalist
  The average annual salary in India: ₹4.8 LPA   An HR generalist's responsibilities include handling talent acquisition, payroll and benefit plan administration, assistance with hiring and selection, employee onboarding, training and development, and several other tasks.  
2. Staffing Manager
  The average annual salary in India: ₹11.5 LPA   The staffing manager is crucial to the success of the business. They make all relevant judgments concerning the company's personnel as part of their job. Additionally, they are in charge of formulating the transfer and training policies and the policies concerning promotions and recruitment.  
3. Recruitment Manager
  The average annual salary in India: ₹7.2 LPA   Yet another critical job profile held by management graduates with a PGDM or MBA in HRM. A recruiter's duties include evaluating candidates' core skills and selecting those who meet the job's requirements regarding knowledge of various aspects.  
4. Compensation Manager
  The average annual salary in India: is ₹18 LPA   The Compensation Manager's responsibility is to manage the company's finances. They play a pivotal role in deciding and regulating employee compensation. Additionally, they are informed of the rules and regulations governing wages and labor. They must ensure that the salaries the organization pays its employees comply with all applicable rules and regulations. Furthermore, the bonuses and additional perks offered to employees come under their area of authority.  
5. Employee Relations Manager
  The average annual salary in India: ₹9.5 LPA   The Employee Relations Manager bridges the communication gap between the company and the employee. They serve as a means of communication between the two. They take the time to hear the employees' complaints and grievances and work to resolve issues between the employee and the employer. In order to resolve issues between them, they also set up meetings and discussions between the union or employees and the company.  
6. Training and Development Manager
  The average annual salary in India: ₹8.3 LPA   The most sought-after position in HR for management graduates is this one. An organization's training and development manager plans and executes training programs for newly hired personnel. Their job requires them to identify skill shortages in personnel and seamlessly carry out training and development seminars so that the staff can proficiently contribute towards the company's growth.  
7. Technical Recruiter
  The average annual salary in India: ₹4.5 LPA   A PGDM or MBA in Human Resource Management also retains this critical position. An essential component of a technical recruiter's job is assessing candidates for their technical proficiency and selecting those who meet the criteria. Usually, the IT and banking sectors employ technical recruiters.  
8. Change Management Consultant
  The average annual salary in India: ₹7.4 LPA   This job profile is quite intriguing. The primary function of change management consultants is to implement changes to how a business operates. They research, plan, and carry out the changes.  
Wrapping Up
  Management graduates with a master's degree in Human Resources, such as a PGDM or an MBA, are in high demand in the worldwide corporate sector. An HR professional is essential to the success of any business, regardless of its sector or industry. You will get the ideal jumpstart on your successful career in the recruitment and talent industry by enrolling in a master's program at mba in hr colleges in ahmedabad.   If you want to advance your career in human resource management, make the right move today and set out on your path to becoming a top HR professional.